TAYLOR MELROSE COSMETICS

Elevating Conscience Beauty with Turn-Key Product Development and Innovative Brand Solutions
At Taylor Melrose Cosmetics, we are dedicated to creating elevated, conscience beauty products while offering comprehensive turn-key solutions for product development. Our expertise extends beyond formulations and brand extensions. When we create your shampoo and conditioner, we understand the importance of expanding your product line with new scents and complementary offerings such as body wash, face cleanser, serums, masks, and scrubs to provide your customers with a complete experience. We make this process seamless for you, delivering turn-key solutions that ensure your brand's success.
But our commitment doesn't stop there. We take it a step further by providing label design, bottles, pump closure components, and more, all at no additional cost to you. As a leading specialist in turn-key product development, we pride ourselves on offering a comprehensive range of services to support your brand's growth.
At Taylor Melrose Cosmetics, we also have a dedicated product and brand development division that focuses on innovating beauty solutions. With our finger on the pulse of current trends, we specialize in formulating and filling products such as hand sanitizers, hand washes, body washes, facial cleansers, serums, and over-the-counter (OTC) topical creams, among others. Our goal is to provide simple, effective solutions that cater to niche personal care needs.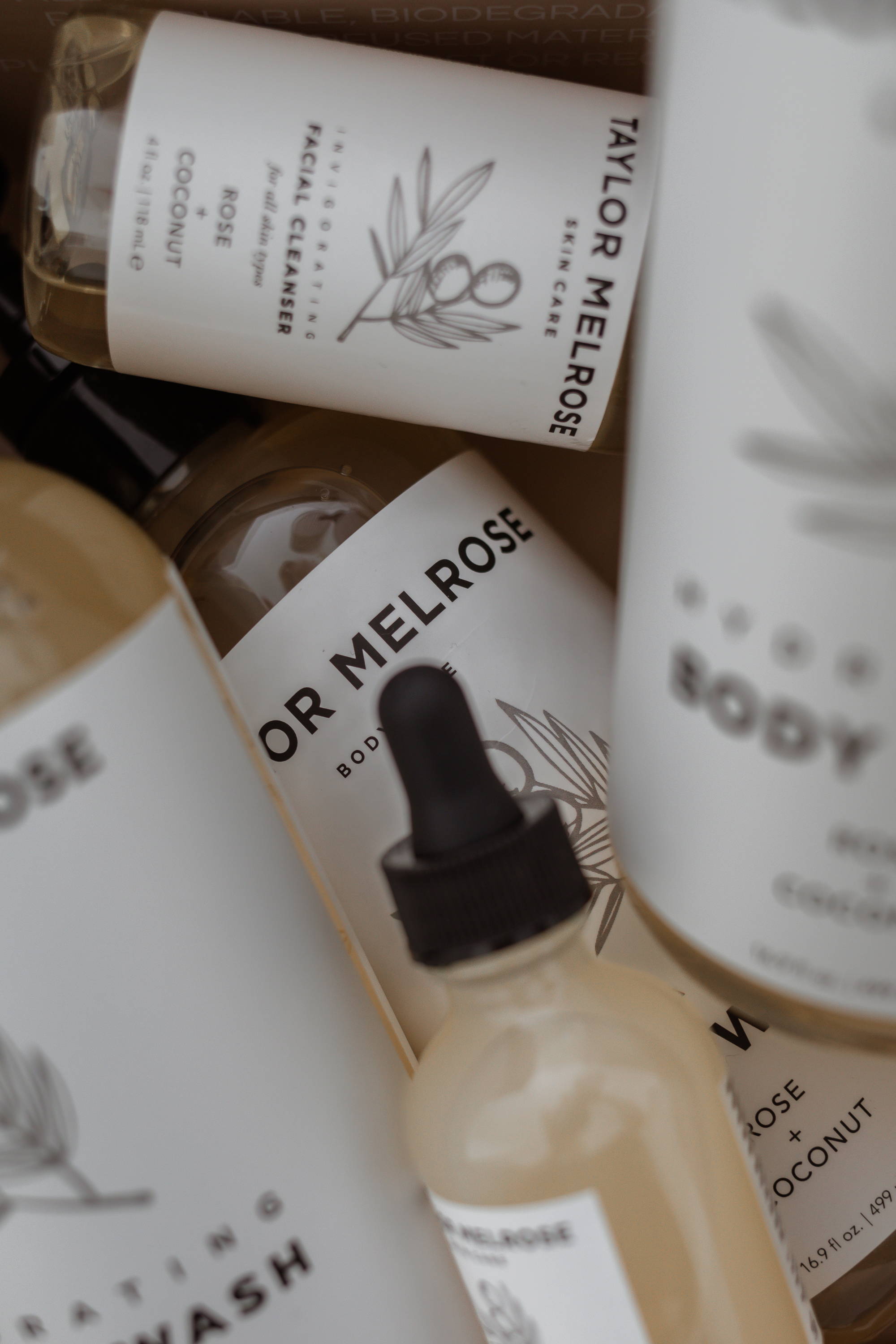 Photo Credit: Taylor Merlose™ private label. © All rights reserved.
Partner with Taylor Melrose Cosmetics and embark on a seamless journey of product development, where excellence, sustainability, and innovation converge. Experience our dedication to clean beauty and let us bring your brand's vision to life.
Our Diversity Supplier Certifications