PR / MEDIA Inquires
A Commitment to Inclusive Beauty with Taylor Melrose Founder Skylar Taylor

Skylar Taylor, the visionary Los Angeles-based founder behind genderless beauty brand Taylor Melrose, has made an indelible impact through his work and his exemplary personal journey. With a deep commitment for embracing diversity and inclusivity in skincare, Skylar has blazed a path to the top, quickly becoming a respected figure in the beauty world.

His journey began with a burning desire to make a difference. From a young age, he knew he wanted to create something meaningful and impactful and embarked on a path that would lead him to remarkable achievements, including founding various ventures such as Skylar Taylor Design and Taylor Melrose.

Taylor Melrose, a black-, gay-, and disability-owned brand, is a testament to Skylar's dedication to the power of intersectionality, striving to provide high-quality, genderless skincare products made with natural and performance-based ingredients. Through his brand, he has created high-quality, genderless skincare products that cater to the unique needs of all individuals from diverse backgrounds. Skylar's work has garnered recognition from renowned media outlets, including Vogue, GQ, Glamour, Vanity Fair, and House & Garden, solidifying his reputation as a leader in the beauty industry.

Beyond his professional endeavors, Skylar Taylor's life reflects his dedication to personal growth and authenticity. Skylar's personal journey is rooted in self-discovery, embracing his true identity, and navigating each challenges as an opportunity. His varied experiences have shaped his perspective and fueled his drive to create a more inclusive and empowering world through his brand.

Skylar's full and nuanced understanding of his industry and his ability to anticipate trends and consumer needs have been key factors in his success, in addition to his pursuit of continuously pushing boundaries.

His accomplishments extend beyond his role as an entrepreneur. He actively engages with organizations that support diversity and inclusion, using his powerful consumer platform to advocate for equal opportunities and representation. Skylar's commitment to empowering underrepresented communities is demonstrated through his active participation and certifications with organizations such as National Minority Supplier Development Council, NGLCC (National Gay and Lesbian Chamber of Commerce), U.S. Black Chambers, and Disability:IN.

In fact, this month the brand marked its official launch on Amazon.com following its official certification as a Black-owned and operated enterprise by the "national voice of black businesses," the U.S. Black Chambers, and its recent enrollment into its esteemed Black Business Accelerator program.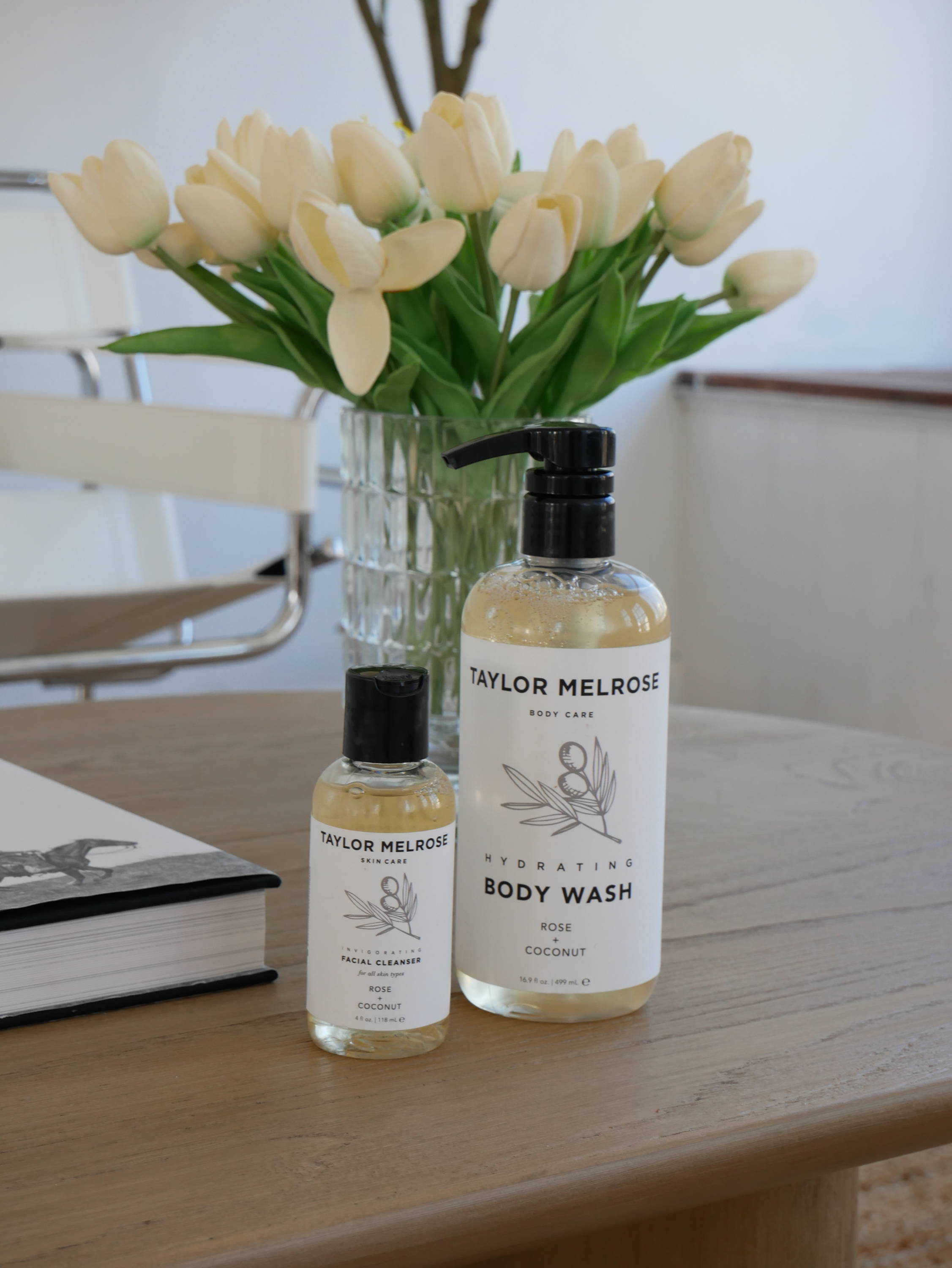 With their line of exceptional products now available on Amazon.com, customers will now be able to more easily access their carefully crafted skincare solutions internationally.

Taylor Melrose was founded out of the necessity to create a space where people from all backgrounds could feel supported and see themselves in the brand. Despite facing obstacles related to equity and equality, Skylar's ambition has propelled his company forward for consumers of his brand.

His success serves as an inspiration to other aspiring entrepreneurs, showing them that with dedication, hard work, and a commitment to authenticity, anything is possible.

Visit www.taylormelrosebeauty.com for more information and @taylormelrosela on social media.