360 Creative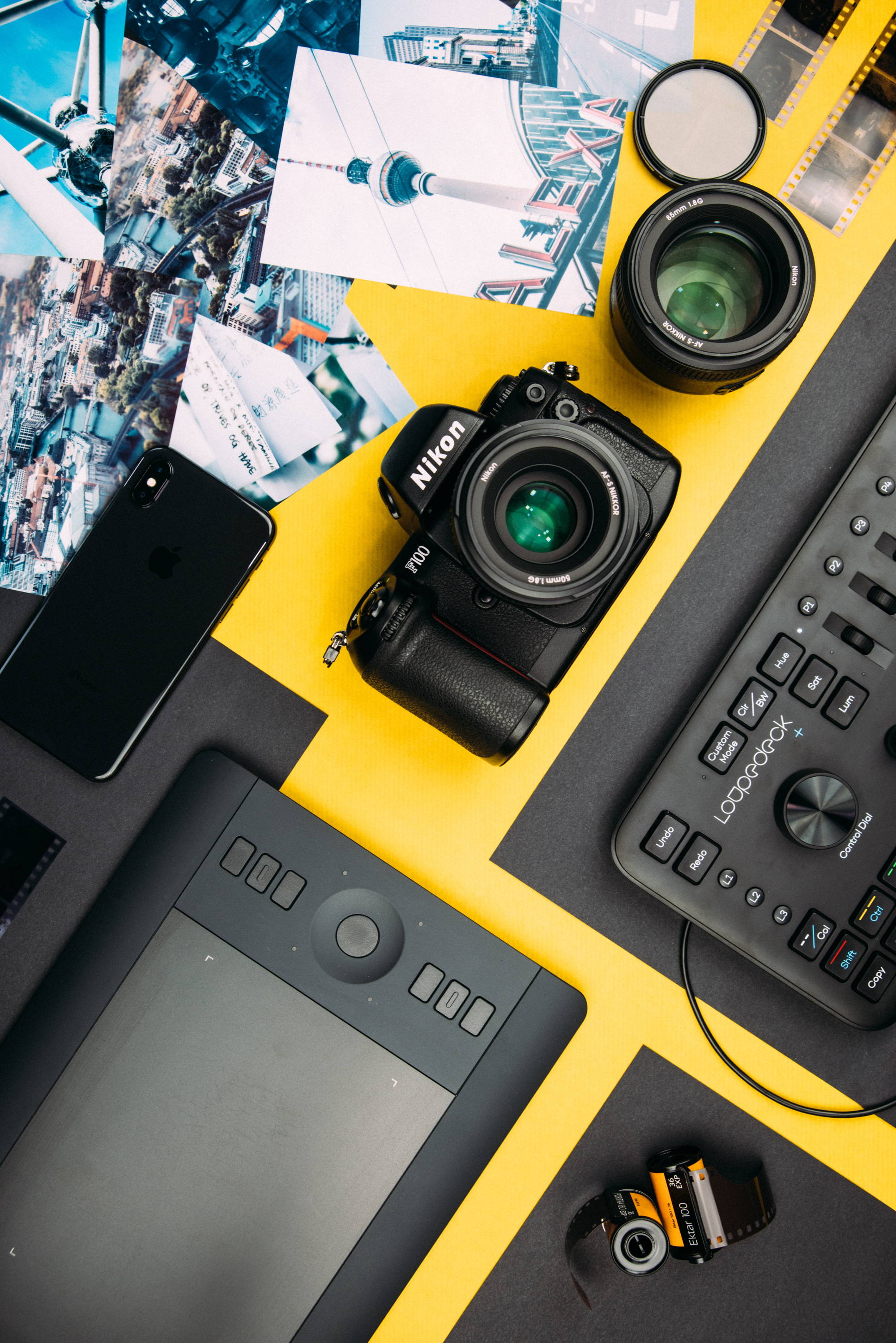 Welcome to Skylar Taylor Design, a full-service creative agency led by Skylar Taylor, a powerhouse black creative with over 15 years of experience in the industry. Based in West Hollywood, California, our agency has been delivering innovative and compelling design solutions since its inception in 2008.
Skylar's entrepreneurial journey began in 2015, shortly after graduating with a bachelor's degree in graphic design from The Art Institute of Salt Lake City. With a strong foundation in design education and a driving passion for creativity, he founded his first creative agency and quickly became a trusted authority in the field.
Specializing in brand branding, corporate identity, and graphic design, Skylar has honed his expertise and draws inspiration from the legendary designer Massimo Vignelli, incorporating timeless design principles into his work. At Skylar Taylor Design, we pride ourselves on creating designs that strike the perfect balance between intricacy and accessibility. Our solutions are conceptually and visually complex, yet they remain clear and straightforward for the intended audience.
What sets us apart is our commitment to responsible design practices. Skylar's passion for responsible design shines through in every project we undertake. Ethical considerations are at the forefront of our work, ensuring that we leave a positive impact on our clients' brands and the communities they serve.
Our agency continues to push boundaries in the creative space, driven by Skylar's artistic vision, strategic thinking, and exceptional leadership. We work collaboratively with our clients, understanding their unique visions and bringing them to life through innovative design solutions.
At Skylar Taylor Design, our expertise spans a wide range of areas, including corporate branding, packaging design, art direction, digital marketing, social media marketing, and more. We leverage the latest tools and technologies, including the Adobe Creative Suite, to create stunning visuals that captivate audiences and elevate brands to new heights.
With a focus on team building and creative services management, we foster a collaborative and inspiring work environment, allowing our team to deliver top-notch results on every project. Our skills in pre-press, photo shoots, and creative strategy complement our design prowess, ensuring a seamless and comprehensive approach to each undertaking.
Whether you're a small business looking to establish your brand identity or a larger corporation seeking to revitalize your marketing efforts, Skylar Taylor Design is here to help you achieve your creative goals. Join us on this journey of responsible design and exceptional creativity, and let's bring your brand's vision to life.
Having a full 360 creative agency in-house for Taylor Melrose Cosmetics is a dream. We can work through ideation and implement full fulfilment and production within weeks. It's where the rubber his the pavement.